Our sustainability framework
In 2020 we undertook our most comprehensive effort yet to understand and measure our impact in the form of a sustainability review that involved engaging with a broad range of stakeholders.
The outcome of this review was the development of a sustainability framework to focus our efforts in four areas: Products, People, Partners and Planet. This framework forms the foundation of our commitment to being a responsible global citizen, and the basis of Abcam's sustainable value creation plan for all stakeholders.
Explore our priority areas
Find out more about them by using the diagram below and tabs on the right.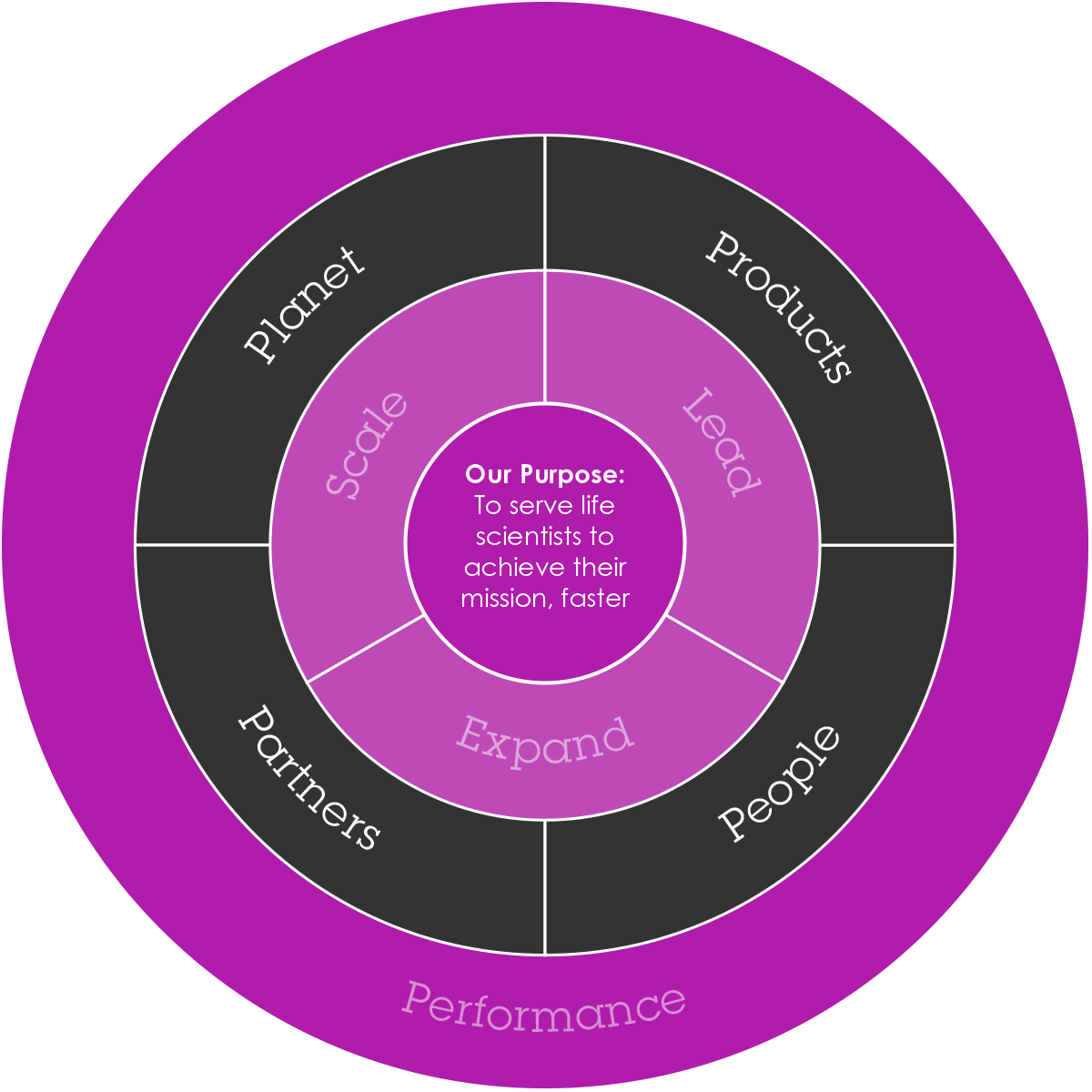 For more information on other areas of our business:
Products
STAKEHOLDER ALIGNMENT: Customers, society
Commitments
Increase product quality to reduce wasted R&D resources and accelerate the transition of early stage research to impact on society
Ensure ethical production across our supply chain and reduce animal use
Provide exceptional product support
KPIs
Customer tNPS
In-house product revenue as % of total catalogue revenue
Product satisfaction rate (12-month rolling), %
2021 targets
Retain #1 share in global antibody citations
Our Impact 2020
---
Our Impact 2020 tells how we create sustainable value. Guided by our sustainability framework, it outlines ten long-term commitments and sets out our priorities.
Focusing on what matters most
---
We identified four meta-trends and 17 issues of material importance to us and our stakeholders.
 Supporting the UN SDGs
---
We fully subscribe to the objectives of the SDGs, and have identified the seven key SDGs where we can have the most impact.
To learn more about how we are creating sustainable value across our business please read 'Our Impact 2020'